Brilio.net – Zaman milenial banyak memunculkan istilah-istilah baru untuk menggambarkan suatu keadaan. Salah satu istilah yang cukup populer di generasi sekarang adalah 'The power of emak-emak'. Istilah ini digunakan untuk menggambarkan perilaku ibu-ibu zaman sekarang yang kerap menjadi sorotan. Entah karena aksi nekatnya, atau sikap beraninya dalam menghadapi apapun.
Tampaknya, istilah 'The power of emak-emak' juga cocok digunakan untuk menggambarkan kehidupan sehari-hari ibu zaman now. Pasalnya, mereka kerap melakukan hal-hal mengejutkan nan nyeleneh yang bikin orang terheran-heran sendiri melihatnya.
Karena kelakuan mereka yang unik itu, meme-meme seputar emak-emak pun bertebaran di media sosial. Seakan menyindir kelakuan emak-emak zaman sekarang, meme tersebut menunjukkan bahwa 'The power of emak-emak' itu benar adanya. Penasaran kan, seperti apa keseharian emak-emak yang bakal bikin kamu kesel seketika?
Dilansir brilio.net dari akun Instagram @tertawaajah, Jumat (20/7), berikut 8 meme soal keseharian emak-emak yang kocaknya ngeselin gimana gitu.
1. Serasa jalanan milik sendiri nih..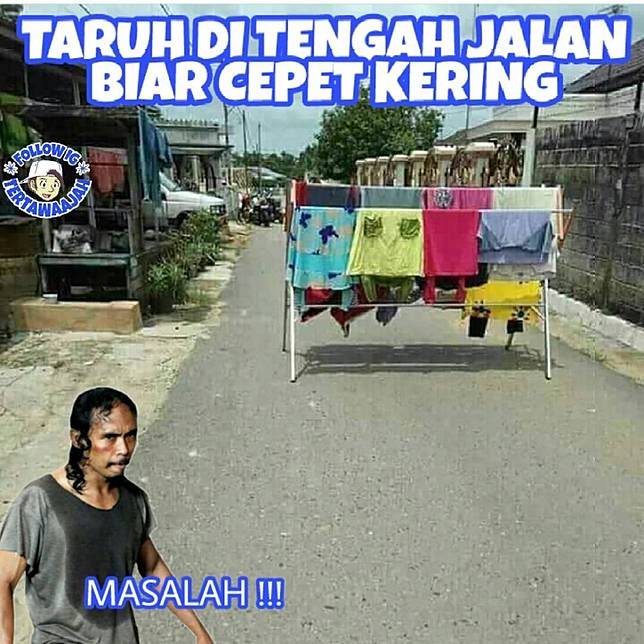 2. Bakat terpendam seorang emak ~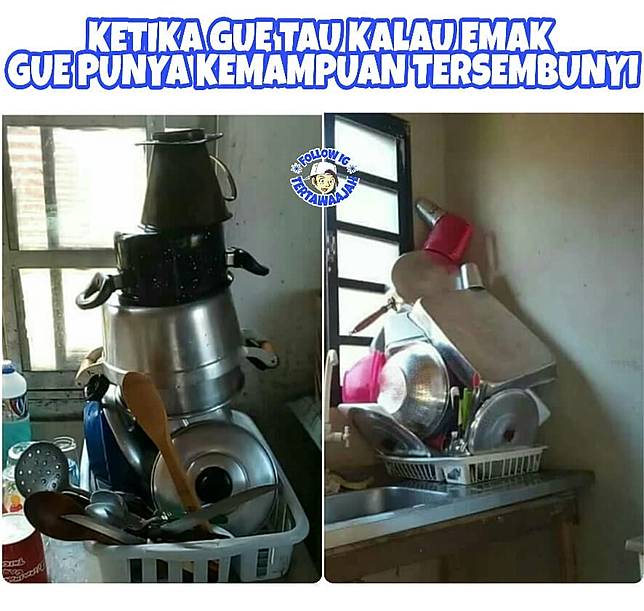 3. Kalau emak sudah datang, tamatlah riwayat kita..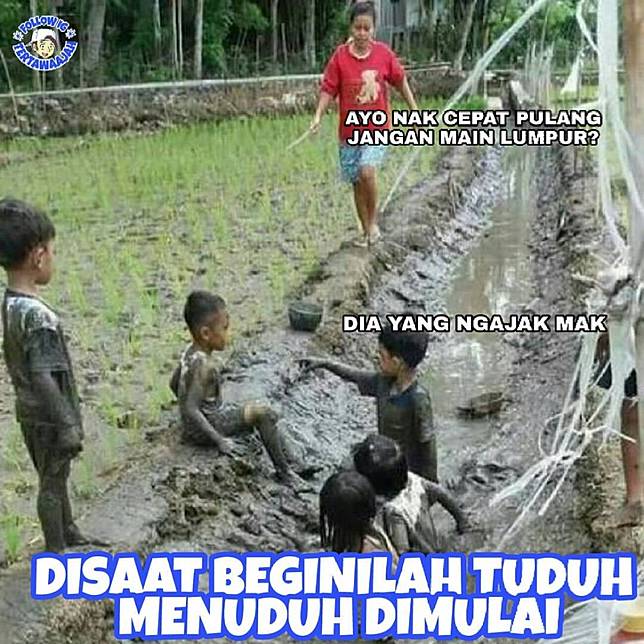 4. Cara emak-emak biar anak nggak nonton deket-deket.
5. Emak-emak juga bisa pakai ninja.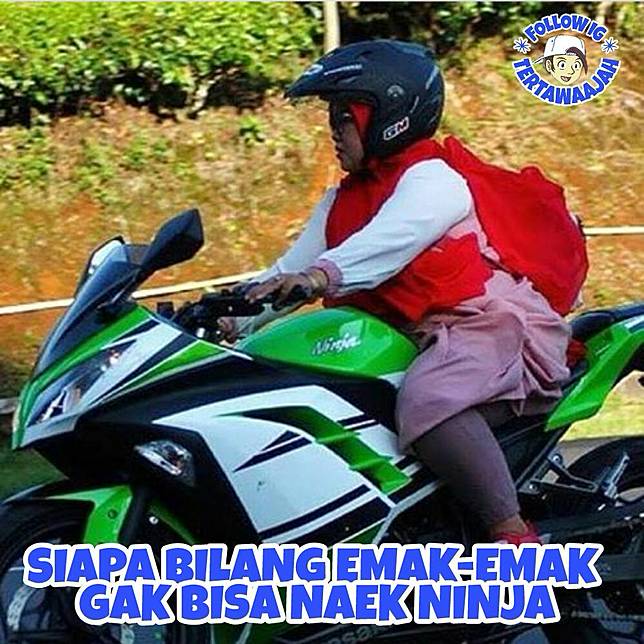 6. Kalau udah beres nyetrika, kegiatan selanjutnya adalah perawatan rambut ~
7. Mungkin pak ojeknya nggak berani nerobos, biar cepet sampai solusinya..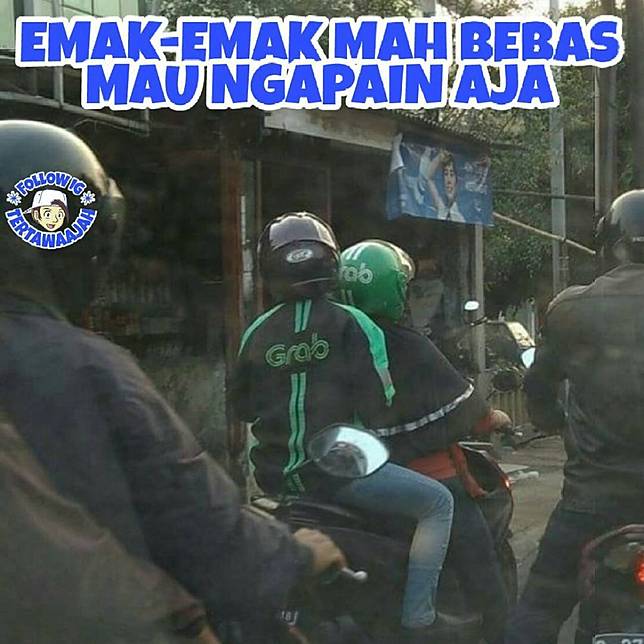 8. Emak siapa ini. hayo?