Brilio.net – Problematika kehidupan di setiap zaman selalu berbeda. Di zaman yang serba membaur ini, kehidupan semakin rumit. Solusi dari banyak masalah juga tidak kunjung ditemui. Jika sudah serba kacau, banyak orang yang lelah dan enggan berbuat apa-apa. Banyak yang memilih diam dan tidak mengekspresikan isi hatinya mengenai kehidupan zaman sekarang. Bahkan ada yang memilih tidak peduli.
Seorang seniman dari Austria mencoba membuka mata khalayak tentang kekacaaun kehidupan zaman sekarang melalui sebuah ilustrasi. Bahkan ilustrasinya ia rangkum menjad beberapa buku.
Salah satu buku yag ia buat ialah The Life of Jesus. Ia menceritakan kekerasan yang ditemui di sebuah tempat ibadah.
Di awal karier, Gehard Harderer sebenarnya bekerja menjadi pembuat konten grafis di sebuah agensi iklan. Namun karena terserang penyakit kanker, ia memutuskan untuk menjadi ilustrator lepas. Mulai dari situ ia membuat konten ilustrasi satir.
Berikut karya Gehard Harderer yang menceritakan problematika zaman now dilansir dari boredpanda.com, Selasa (27/3). Dijamin nampol abis.
1. Update dulu meskipun tengah dalam bahaya.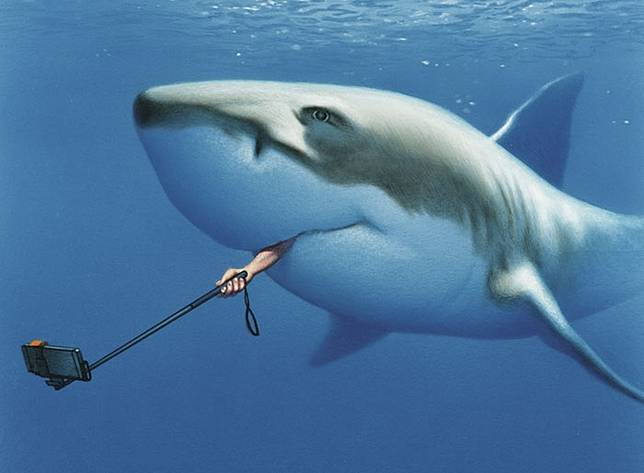 2. Membaca koran dianggap hal aneh. 
3. Sunset dan sunrise menjadi feed wajib para instagramer.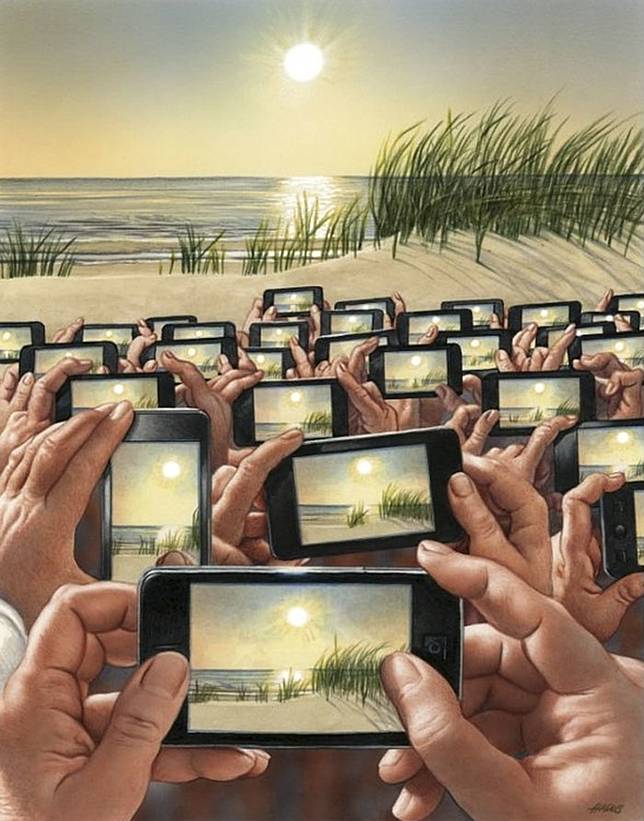 4. Anak-anak sudah tidak tertarik dengan kue. Mereka justru sibuk main gadget.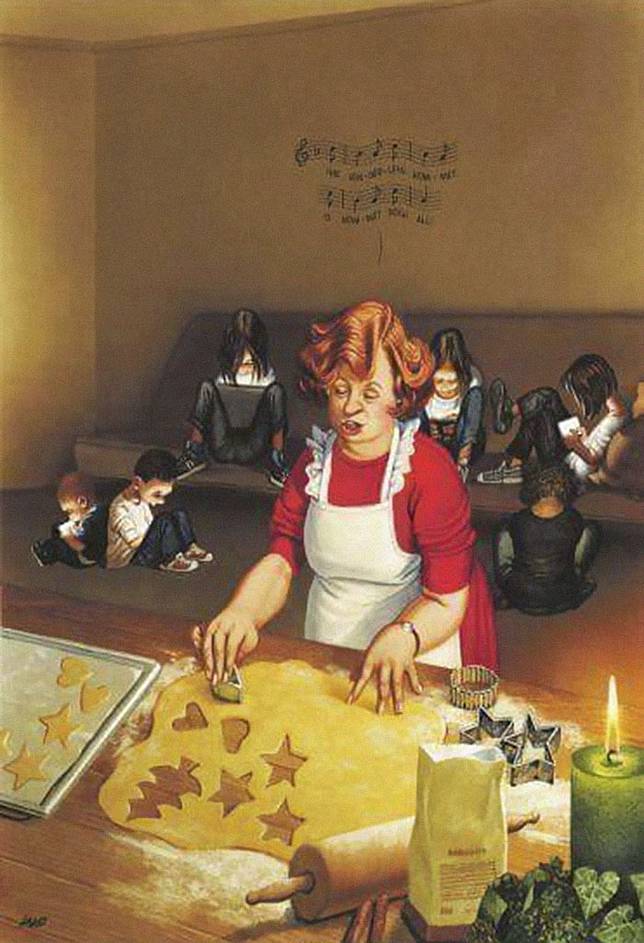 5. Sebuah kejadian janggal justru tidak dipedulikan. Banyak yang tutup mulut.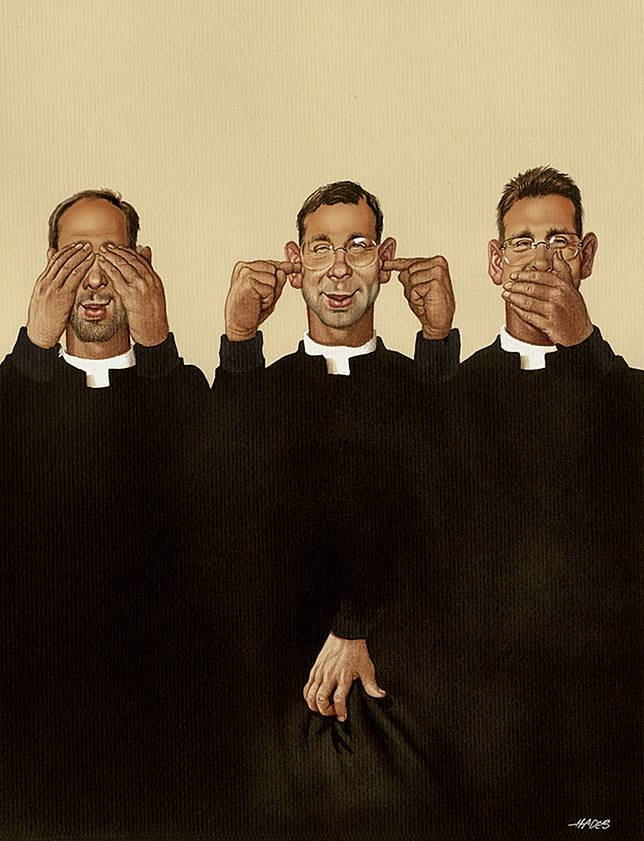 6. Kira-kira begini kesibukan wakil rakyat saat bekerja.
7. Pejabat sibuk menelan uang, tidak memikirkan rakyat.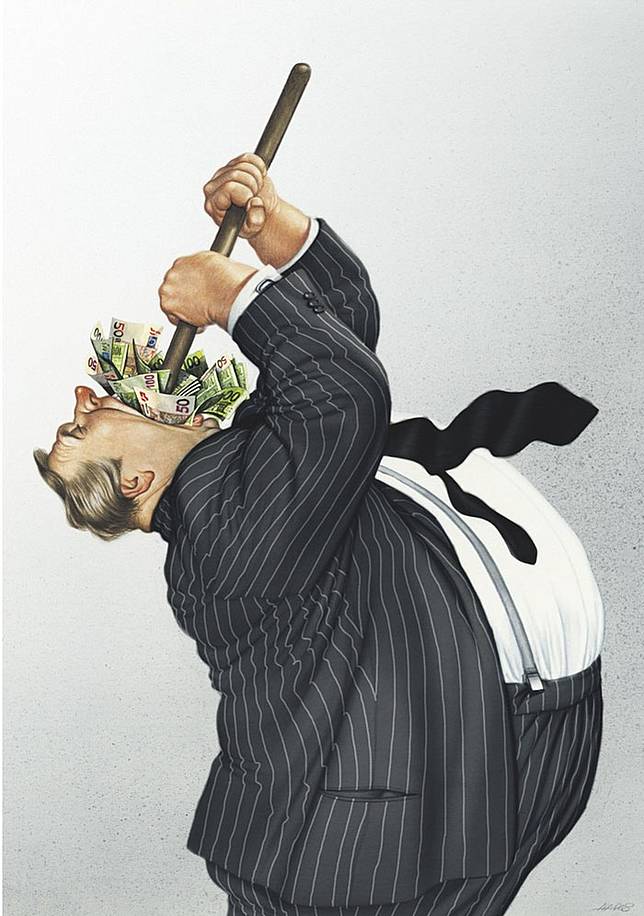 8. Binatang dipaksa memenuhi kebutuhan perut dengan cara tidak layak.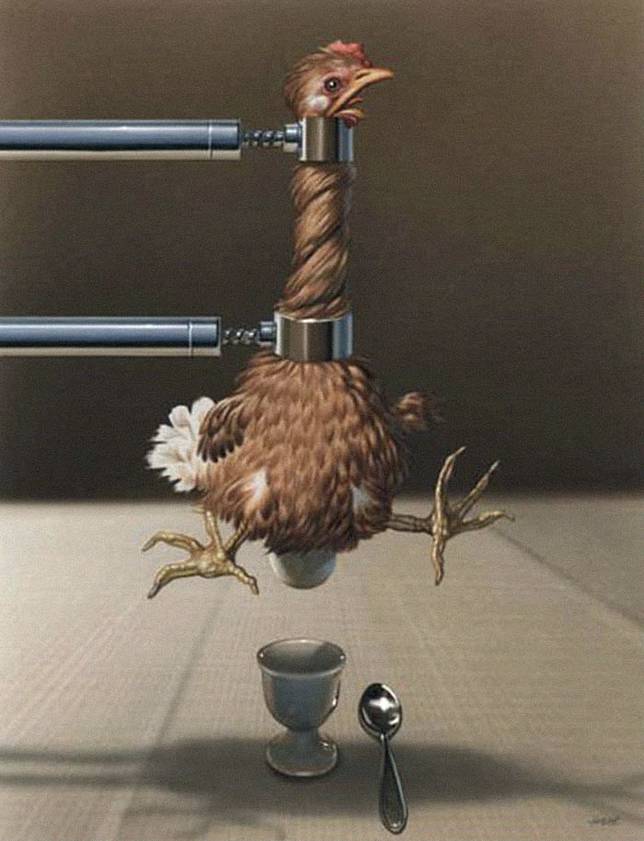 9. Krisis lingkungan terjadi di mana-mana.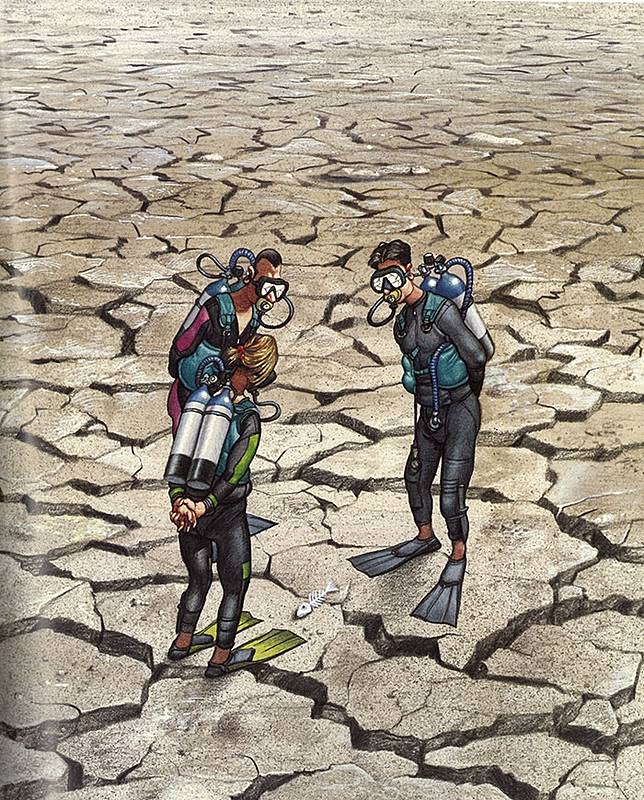 10. Saat liburan tiba, jalanan malah macet. Alhasil berlibur di jalan saja.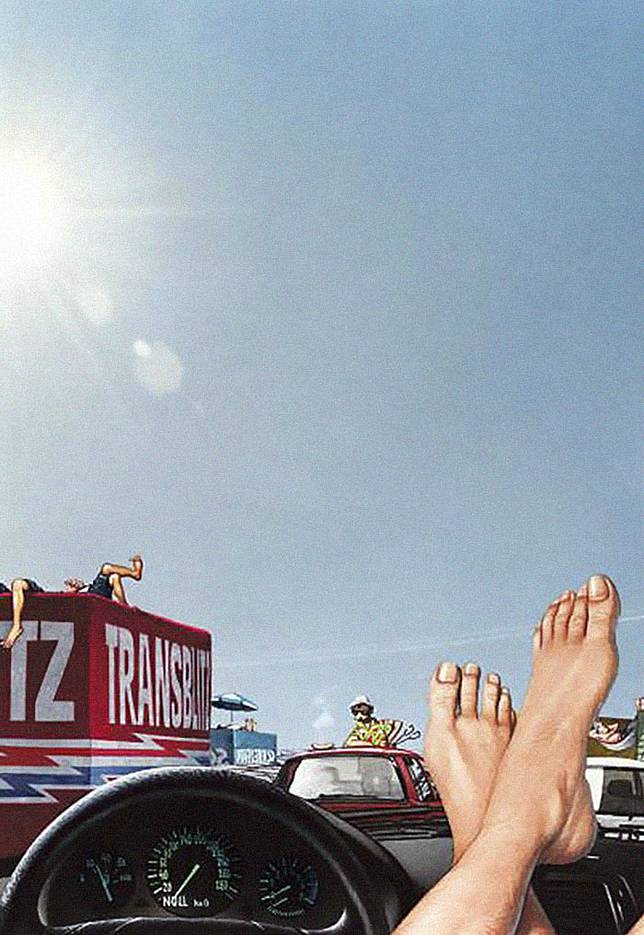 11. Setiap anggota keluarga memiliki kesibukan masing-masing. Bahkana acara TV yang ditonton pun berbeda-beda.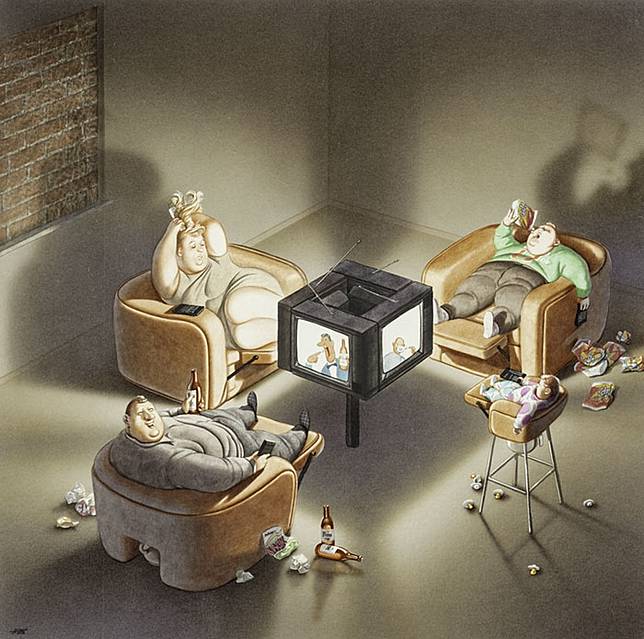 12. Produk swalayan besar mematikan mata pencaharian petani.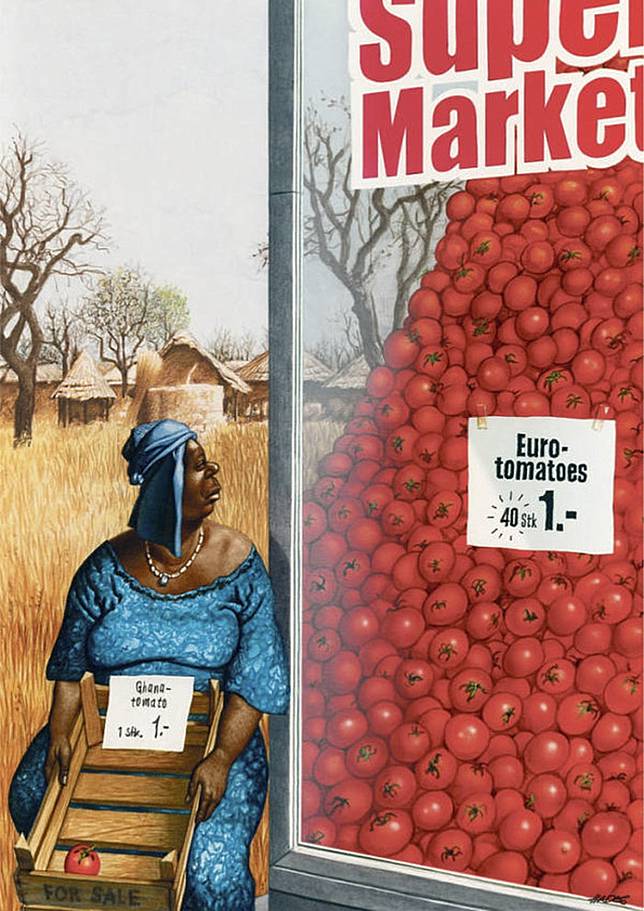 13. Saat bersama pasangan malah pegang handphone masing-masing.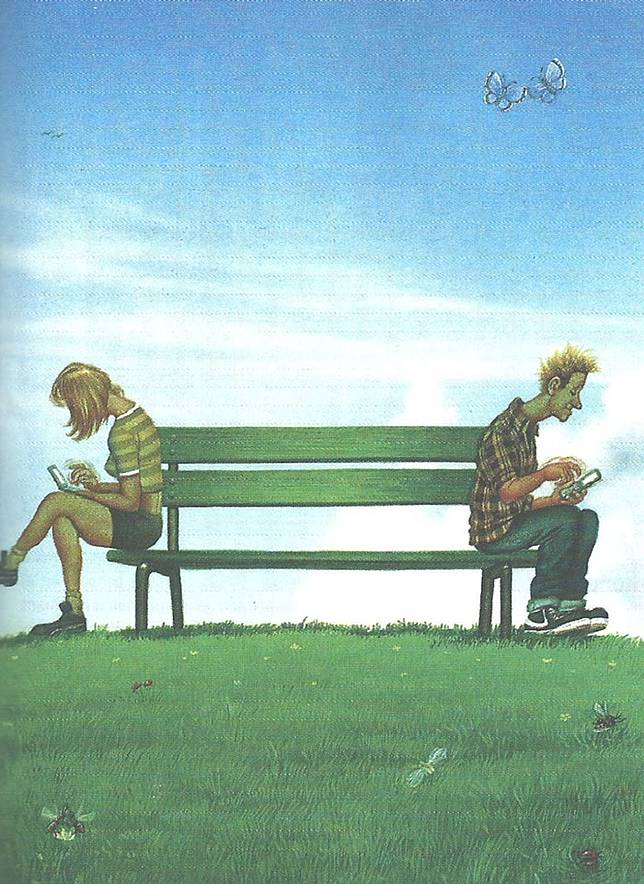 14. Hal yang dulunya dianggap romantis, kini jadi tidak spesial.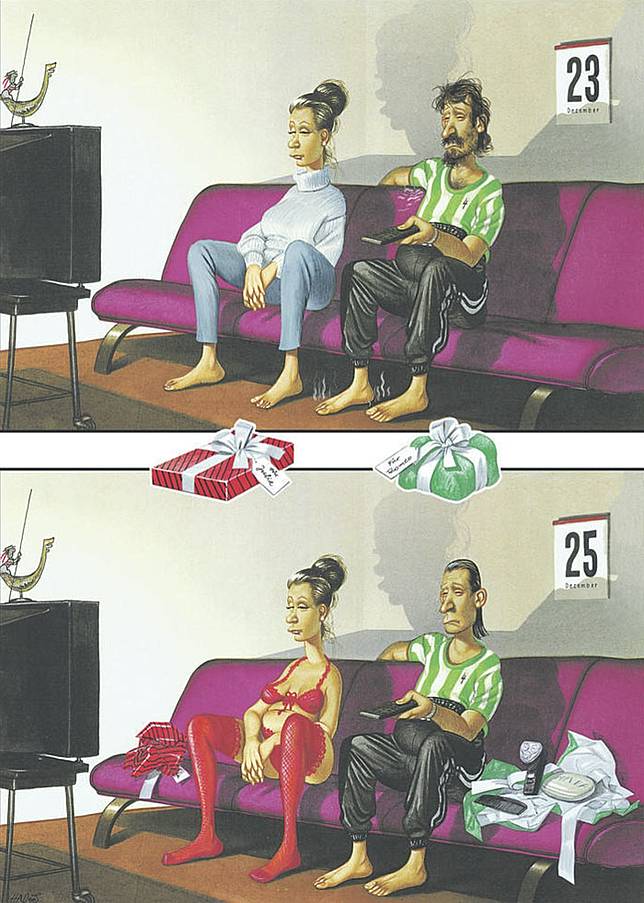 15. Bahkan di toilet saja orang-orang masih bekerja.